NEWS & MEDIA
Live Company Group Plc – Change of Nominated Adviser
21 January 2019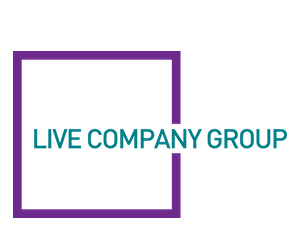 ("LVCG", the "Company" or the "Group")
Change of Nominated Adviser
The Directors of Live Company Group plc (AIM: LVCG) are pleased to announce that the Company has appointed, with immediate effect, Strand Hanson Limited, as the Company's Nominated and Financial Adviser.
-END-
Enquiries:
| | |
| --- | --- |
| Live Company Group Plc | |
| David Ciclitira | Tel: 020 7225 2000 |
| | |
| Strand Hanson Limited (Nominated Adviser) | |
| Stuart Faulkner / Richard Tulloch / James Dance | Tel: 020 7409 3494 |
| | |
| Shard Capital Partners LLP (Broker) | |
| Damon Heath | Tel: 0207 186 9950 |
| | |
| W Communications (PR agency) | |
| James Porter | Tel: 07568 514 244 |
About the Group Companies:
Brick Live Group
Brick Live is a network of partner-driven fan-based shows using BRICKLIVE-created content worldwide. It owns the rights to BRICKLIVE – interactive experiences built around the creative ethos of the world's most popular construction toy – LEGO®. BRICKLIVE actively encourages all to learn, build and play, and provides an inspirational central space where like-minded fans can push the boundaries of their creativity. Brick Live Group is not associated with the LEGO Group and is an independent producer of BRICKLIVE.
Parallel Live Group
Parallel Live was founded by David Ciclitira in 2015 and owns the rights to promote BRICKLIVE in the USA. It is responsible for running and promoting those events through its US joint venture, Parallel Three Six Zero. The first event will be taking place at The Star in Frisco in January 2019.
Bright Bricks
Bright Bricks Ltd was established in 2010 and has built over 1,000 models made from more than 60 million LEGO bricks since then.  Clients include major blue chip companies such as: Rolls-Royce, Google, BT, Land Rover, Warner Brothers, LEGO, General Electric, The National Gallery, Maersk and Lufthansa.
Website:           www.livecompanygroup.com
This information is provided by RNS, the news service of the London Stock Exchange. RNS is approved by the Financial Conduct Authority to act as a Primary Information Provider in the United Kingdom. Terms and conditions relating to the use and distribution of this information may apply. For further information, please contact
rns@lseg.com
or visit
www.rns.com
.
NEXT STORY