NEWS & MEDIA
Harvest Minerals Limited – New Corporate Website
21 January 2019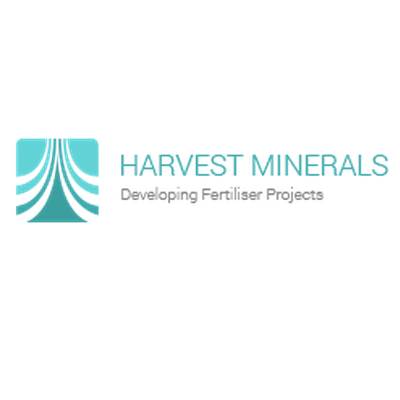 Harvest Minerals Limited, the AIM listed fertiliser producer, is pleased to announce the launch of its new corporate website.  To view the new website, please visit www.harvestminerals.net. 
*ENDS*
For further information please visit www.harvestminerals.net or contact:
Harvest Minerals Limited

Brian McMaster (Chairman)

Tel: +44 (0) 20 7317 6629

Strand Hanson Limited

Nominated & Financial Adviser

James Spinney

Ritchie Balmer

Tel: +44 (0)20 7409 3494

Arden Partners plc

Joint Broker

Tim Dainton

Paul Brotherhood

Paul Shackleton

Tel: +44 (0) 20 7614 5900

Shard Capital Partners

Joint Broker

Damon Heath

Tel: +44 (0) 20 7186 9900

St Brides Partners Ltd

Financial PR

Isabel de Salis

Gaby Jenner

Tel: +44 (0)20 7236 1177
Notes
Harvest Minerals (HMI.L) is a Brazilian focused fertiliser producer advancing the 100% owned Arapua Fertiliser Project, which produces KPfértil, a proven, multi-nutrient, slow release, organic, MAPA-certified remineraliser.  KPfértil offers many economic and agronomic benefits and addresses the significant demand for locally produced fertiliser in Brazil, with its abundant agricultural land; currently, the country imports 90% of the potash it uses but has a target to be self-sufficient in fertilisers by 2020.  Covering 14,946 hectares and located in the heart of the Brazilian agriculture belt in Minas Gerais, Arapua is a shallow, low cost mine with an indicated and inferred resource of 13.07Mt at 3.1% K2O and 2.49% P2O5.  This is based on drilling just 6.7% of the known mineralisation, leaving significant upside potential. This resource is equivalent over 29 years' production and the known mineralisation expected to support 100+ years' production at 450,000 tonnes per annum.
This information is provided by RNS, the news service of the London Stock Exchange. RNS is approved by the Financial Conduct Authority to act as a Primary Information Provider in the United Kingdom. Terms and conditions relating to the use and distribution of this information may apply. For further information, please contact
rns@lseg.com
or visit
www.rns.com
.
NEXT STORY