NEWS & MEDIA
Chesterfield Resources Plc – Appointment of Chief Operating Officer
11 January 2019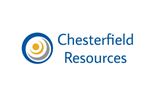 Chesterfield Resources Plc is pleased to announce the appointment of Mr Michael Parker as Chief Operating Officer for its 100% owned copper exploration project in Cyprus. Mr Parker joins the Company after a distinguished 20-year career at First Quantum Minerals Ltd ('FQM') where he held senior Country Manager positions and played a key role in two substantial copper discoveries.
Mr Parker is a geologist with over 30 years' experience in both exploration and project development. He began his career in gold exploration in South Africa and Gabon, before joining FQM in 1997 as an exploration geologist in Zambia and Zimbabwe.
In 2000, Mr Parker was appointed as an Exploration Manager for FQM in the Democratic Republic of Congo ('DRC'), for a large and intensive exploration programme. Under his technical direction, FQM selected and acquired a 10,000 sq km tenement area. Mr Parker managed over 100 personnel for the subsequent exploration programme. This programme included gathering 125,000 geochemical samples, as well as large-scale mapping and drilling campaigns. He also oversaw sizable geophysics programmes involving radiometrics, aeromagetics, ground magnetics, IP and resistivity testing.
During this period FQM made two significant discoveries in the tenement area: the Frontier Mine, with 2.1Mt contained copper ('Cu'), and the high-grade Lonshi Mine, with 250,000 tons of contained Cu at an ore grade of 5% Cu.  Mr Parker undertook the modelling of resources, as well as responsibility for mine planning and mining operations for the initial two years of the mine. In 2009 he was appointed Country Manager of DRC for FQM, where he had administrative management responsibility for up to 3,000 staff, including a large expatriate contingent, in two operating copper mines and a mine construction project.
In 2011, Mr Parker was appointed Country Manager for FQM in Latin America responsible for operations in Peru and Argentina, including government/community relations, and environmental management. He was responsible for the management of exploration permitting and stakeholders for large scale copper porphyry exploration projects.
Executive Chairman Martin French said "Mike brings a tremendous amount of experience in exploration and management from his long career at First Quantum Minerals. Most importantly, he has experience in making large discoveries. Mike has already been working with Chesterfield over the past three months on a Project Management basis helping to expand our copper exploration programme in Cyprus. During this time Mike has become very confident in our prospects, which has attracted him to take a permanent role. The Company has been encouraged by its early drilling results and so has made the decision to significantly enlarge its exploration programme in Cyprus. We will provide more details of this in the coming weeks."
Subscribe to Chesterfield Resources Plc  announcements
In order to receive Chesterfield Resources Plc  announcements please subscribe by following this link https://sirius.brighterir.com/public/chesterfield_resources/news_alerts/email_alerts/register
Market Abuse Regulation (MAR) Disclosure
Certain information contained in this announcement would have been deemed inside information for the purposes of Article 7 of Regulation (EU) No 596/2014 until the release of this announcement.
**ENDS**
For further information please visit www.chesterfieldresourcesplc.com or contact:
Chesterfield Resources plc:
Martin French, Executive Chairman         Tel: +44(0)7901 552277
Shard Capital (Broker):
Damon Heath                                               Tel: +44(0)20 7186 9952
This information is provided by RNS, the news service of the London Stock Exchange. RNS is approved by the Financial Conduct Authority to act as a Primary Information Provider in the United Kingdom. Terms and conditions relating to the use and distribution of this information may apply. For further information, please contact
rns@lseg.com
or visit
www.rns.com
.